The

Wonderful World Of Dogan

This

COOL… errr… correction… I mean, HOT site… was last updated during the midnight of May 8, 1998.

"Twenty fingers up!"

-

Psicom Magazine

"The best site I have seen since two minutes ago!"

-Popular Science

"T.W.W.D. shall stay in record books as the most amusing site!"

-Extreme Computers Weekly

"Shit pare… This sooooooooo cool! As in…"

(aww… c'mon…)

-Pattie Woman

"Where am I?"

-Inquirer Interactive Reporter
CONTENTS
-the online tackless talks of Lt. Leaf Jimenez!

-wanna talk about somethin' luvidudoves??? Let the Doctor help you.

Ladies' Choice

-my choice

-the ladies choice… and of the other guys too!

Friends of Animals
-'yo cowboy… become a privileged member of the most accredited union of the Ateneo.

Grabe ppl… it is just now that I have realized that it would be virtually impossible for the DOGAN to build his ideal HP. That is… the ideal HP is the one depicted in the last issue of THE WONDERFUL WORLD OF DOGAN. The DOGAN is far too preoccupied during this time of the year… specially now that the dreaded SEP has arrived. Even Lt. Leaf couldn't handle a situation like this. Thus, the DOGAN has decided to recruit the five best home page editors in the whole WONDERFUL WORLD OF DOGAN.

So as to increase the credentials our writers and to also give them a share of the limelight; we would have a short biography for each one of them.

BIOGRAPHY
Raymond Mendayo
Tina (the ever beloved candy-blue-colored guitar)
Yeniwey… I got somethin' new cookin up here, it is the object of the week!
Hahahaha… I dunno nga lang what I'd put in there.
OBJECT OF THE WEEK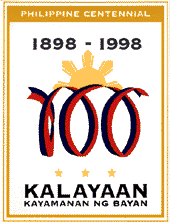 Do everything you want people! We're free!
Masa Sickness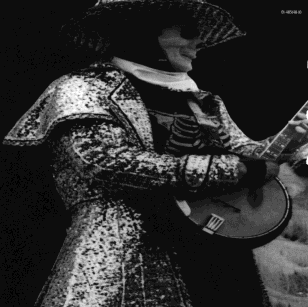 Tae… yep that's right… that's what I'm feeling right now… SHIT. You know why I feel such a thing about myself??? Grabe… it's because of these damn MASA sickness. Actually, before, I've got nothing against those infected with such a disease; instead, I even pity them. Yet now, I think that this sickness has just gone way too far. Those freakin' bullshits who keep on passing this disease have just went past the limit this time.
You know why??? It's because these sick people don't think that they're sick at all. The worst thing is… they even have the guts to "think" that it is those who are infected are the ones who are! Did you get it? I mean… they're turning things around! FUCK THEM ALL! There really is no problem about it because everybody is entitled to each of his/her own opinion right? Yep, that's right. Unfortunately, what these sick people are feeling aren't correct… aren't justified! They don't feel remorse… they feel that they are the ones who are superior and correct. Damn…
Would you even care to know why I've gotten the idea to make this stuff??? Well… here it is… earlier, about four in the afternoon, I arrived in my house and quickly changed the channel of the television to Mtv. Lucky enough for me, I have been able to catch the Eraserheads in today's Live and Loud. Everything was going fine until my damn relative approached me and said, "Hmph! Eraserheads…", I was dumbed by his statement and thus asked why he said that. "Pinagbababato nga namin 'yan nung concert." "We even throwed them trash at them during their concert". Ayon… it just so happens that this cousin of mine is infected with the MASA virus. Grabe…. that's bullshit 'man! The Eraserheads are such a great group and no other local band has surpassed their achievements! But hen, why would my cousin say such a thing? Well then… that is probably because he thinks that just because the Eraserheads are already too popular, they are now shits.
That's wrong… I for one, am not a fan of the Eraserheads. Yet, I am fully aware that they are a very good group. Also, I don't think that his reason is enough to support his stupid opinion.
Well then…. How is this connected to what I was telling you earlier? Way before… until now, these MASA freaks are the ones who are fully aware of the "uso" stuffs and would willingly follow the "flow". Yet now, they tell me that something is "bulok" just because that a lot of people adore them because of their well-harnessed talent??? That is BULLSHIT! Do they mean that I need to go down to their(masa) level just so that I'd still be respected??? It's just fine if it's those boy band shits who don't have any talent at all, except for the faces which have been misplaced on them, that they're talking about! I mean…. These guys are unworthy!!! They have no right to be where they are! All that they used are their damn freakin' faces!
Ayon… enough about that… I still need to finish those other pages…
Ps:
Please be kind enough to forward this to anyone whom you think is smart enough to be concerned about this MASA dilemma. Thank you. We need each and every little bit of help that we can get to battle this problem. This problem is very much larger than you expect it to be. Thank you.